(Please see further below for English introduction)
Herzlich Willkommen auf meiner Website. Wer sich über meine Arbeit als Musikproduzent und Songwriter und zum Thema Artist Development informieren möchte, klicke bitte auf Musikproduktion.  Informationen über meine Unterrichts- und Coaching Aktivitäten finden sich unter Musikunterricht / Coaching.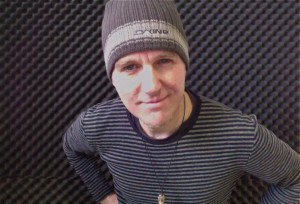 Diese Website befindet sich noch in Arbeit, daher kann der eine oder andere Klick noch ins "Nichts" führen wofür ich mich entschuldigen möchte.
Die Unterricht / Coaching Sektion ist zur Zeit überwiegend in Deutsch gehalten, der Musikproduktions Teil hauptsächlich in Englisch. Ziel ist natürlich die gesamte Website zweisprachig zu machen. Englisch wird hier zunehmend wichtiger werden, da ich bestrebt bin meine englischen Kontakte aus meiner Londoner Zeit verstärkt mit einzubinden und die Achse London-Berlin für alle Beteiligten nutzbringend weiter auszubauen.
Trotz dieser Unzulänglichkeiten hoffe ich das diese Website eine nützliche Plattform ist um sich über mich und meine musikalischen Aktivitäten zu informieren.
Bitte besucht mich auch auf Facebook und auf youtube.
Hello and welcome to my website. For information about my music-tuition and coaching activities, please click Musikunterricht / Coaching. If you'd like to inform yourself about my work regarding music production, songwriting and artist development, please click Musikproduktion.
This site is still being developed and obviously the goal is to have the entire site in German and English eventually. For the time being, the  "Unterricht / Coaching" (music-tuition) section is mainly in German, the "Musikproduktion" section mostly in English.
English will become more important on this site in the future, as I am increasingly incorporating my English contacts from my time in London to strengthen the axis London-Berlin for the benefit of all involved.
Sorry for any inconvenience caused,  I will try to remedy the situation as soon as possible. Still, I hope that you will find this site a useful introduction to me and my musical activities.
Please do also visit me on Facebook and on youtube.